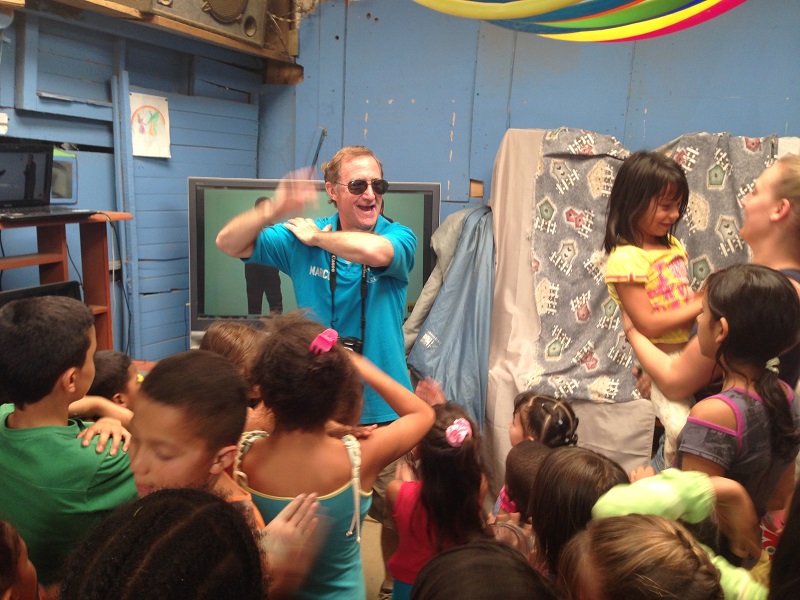 There is not a well developed volunteering scene in Medellin. However there is one very accessible volunteering program for foreigners which is the registered foundation Angeles de Medellin. They are based high up in the mountains and support a poor and displaced community by providing education, dental care and medical services. Marcos, an American, has been running the program for the past eight years.
You can volunteer on a daily, weekly or monthly basis. As such, it's the most flexible volunteering program in Medellin. They only ask for a very small, one-time donation and to register. The daily meeting point is the Acevedo metro station - from there, you take the Metro Cable with the other volunteers to the very last stop and then get on a bus to reach the Angeles de Medellin community center. To find out more, you can join their facebook group linked above.
Work for a cause, not for applause!
If you're looking for a great volunteering experience Volunteers in Colombia will help you find a local organization that really needs your help. They serve as the bridge between the volunteer and the organization and take away the hassle of finding a project that fits your interests. You can volunteer in several projects, such as social, educational, sports, animal care and medical projects.
Andrea, the founder of Volunteers in Colombia, will personally take care of all communication between the volunteers and the foundations and will make sure your volunteering experience is a valuable experience. You can decide yourself for how long you want to volunteer in Medellín, Cali or Cartagena.
Volunteers in Colombia creates a tailor-made program that fits your needs. If you want to know more about Volunteers in Colombia, take a look at the website or check out their social media on Facebook and Instagram @volunteersincolombia.