Medellin Metro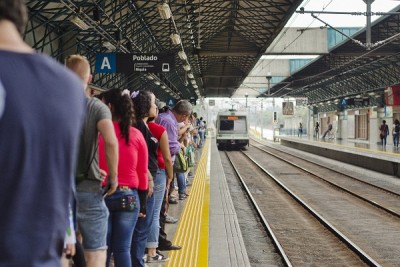 The locals of Medellin are very proud to have the only Metro system in Colombia. The routes are straight-forward and easy to navigate. Costing only 2,000 COP one way, the Metro system is a reliable and fast way to navigate the city. The hours of the metro are Monday to Saturday: 4:30 AM – 11 PM and Sunday: 5 AM – 10 PM. Consult the Medellin Metro website for more information.
When you buy a ticket, you can either ask for a Univiaje (single metro journey) or an Integrado (Metro journey then an Integrado bus) which costs a little extra, but at 2,300 COP it's much cheaper than buying two tickets. Buying multiple tickets for several days use is also a great time-saving option as it will help you avoid unnecesary queues at the ticket office.
If you have limited Spanish you can just hold up one or more fingers to indicate the number of tickets you need, the international language of body language works well here.
---
Medellin Metro Map
Toucan Tip: Have a Safe Journey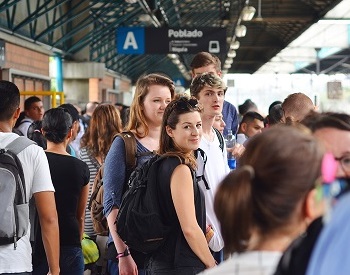 Be sure to secure your valuables in your backpack or pockets so as not to entice pick-pockets. Wear your backpack on your front. Try to avoid using your phone.
There is more chance of being pick-pocketed whilst people are getting on and off the train, since there is a lot of commotion and distraction. Stay alert at all times and you'll be fine.