Medellin Metro Cable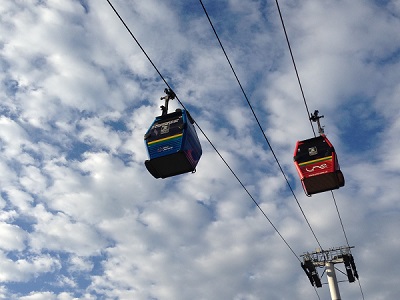 The Metro Cable public transport system is a government funded and internationally recognized urban regeneration initiative. They were originally designed to allow the local residents to easily travel up and down the steep hills of Medellin – enabling easier access to jobs, medical care and generally making life a lot easier.
Although designed specifically for locals, the cable cars are now Medellin's no.1 tourist attraction, giving visitors a view of barrio populares (favelas) from an interesting and up-close perspective.
The following are the two main metro cable car routes in Medellin, one provides access to the west and the other to the east:
San Javier to La Aurora (west) – 12 minutes
Acevedo to Santo Domingo (east) – 9 minutes
When you arrive at Santo Domingo you can take an additional cable car that travels 15 minutes over the forest to the entrance to the Parque Arvi National Park. This cable car costs an additional 4,600 COP. A fourth cable car system is currently being built. Consult the Medellin Metro website for maps and more information.
Toucan Tip: Don't Leave the Station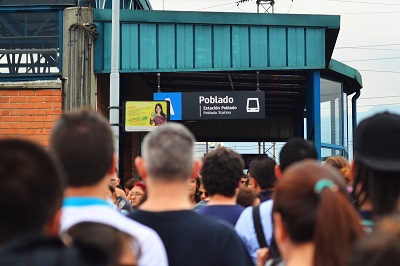 Once you are on the metro system, there is no additional cost for the Metro Cable as long as you don't leave the station.
For 2,000 COP could get on the Metro at Poblado Station, ride both cable cars as many times as you want, then return to Poblado. Just don't get off at any station or take the cable car to Parque Arvi.